Devin and I officially made it through our first work week in our new "normal" routine...Him driving a shorter amount of distance to his new job, me driving the same, long drive to our old job. I'll admit that I had gotten pretty comfortable with Devin doing all of the driving around the busy Dallas metroplex, so I'd be lying if I told you I wasn't the least bit nervous to do the driving myself. Especially when
my car
gives me anxiety attacks over and over...
But overall, this first week went way better than I thought it would! My car never died on me and I gained a little bit of confidence and independence back having to drive myself everywhere during the busy work week hours. Devin is absolutely loving his new job and I
could not
be any happier for him! It's exactly in his field of study and it's exactly what he pictured himself doing while in college. He is the Marketing Specialist for a small ministry company in the metroplex and one of the best things is all of this freedom he has to be creative and work in a way that's best for him.
His last job was, how should I put this, very
structured
. He felt odd this week not having to ask to do certain things and felt even more odd being told that he could work from wherever he wants in the afternoon. Which led him to home one day and up to my office the next day. It's pretty nice, I tell ya. It definitely gives me hope and excitement for when it's my turn to leave and get a new job! There is hope, people!
This week has also taught us to be more prepared. Meaning, I need to pack both of our lunches at night, no more putting it off till the morning or even running out quickly together to grab something during our lunch hour. I cooked at home all week long, so that I could make sure we were getting adequate nutrition so we wouldn't be so tired falling into this new routine...I think I'll keep this one up ;) I've had to adjust my morning routine so that I'm not loud when getting up, since he gets to sleep a bit longer and I've also found myself leaving right on time because we're not having to wait for two people to get out the door at the same time.
I was pretty nervous all last week thinking about these changes, but like I said, it's been a great week and I think we're gonna be just fine. It's kind of fun living this new routine together, and it definitely makes us appreciate our time together even more since we're not seeing each other most of our day. I think it will be very good for our marriage in many ways! God's been taking care of us financially, physically, and spiritually. I feel even more confident now that this is exactly what God had planned for Devin all along. I just hope He gets the hint that I'm ready for my turn too.... ;)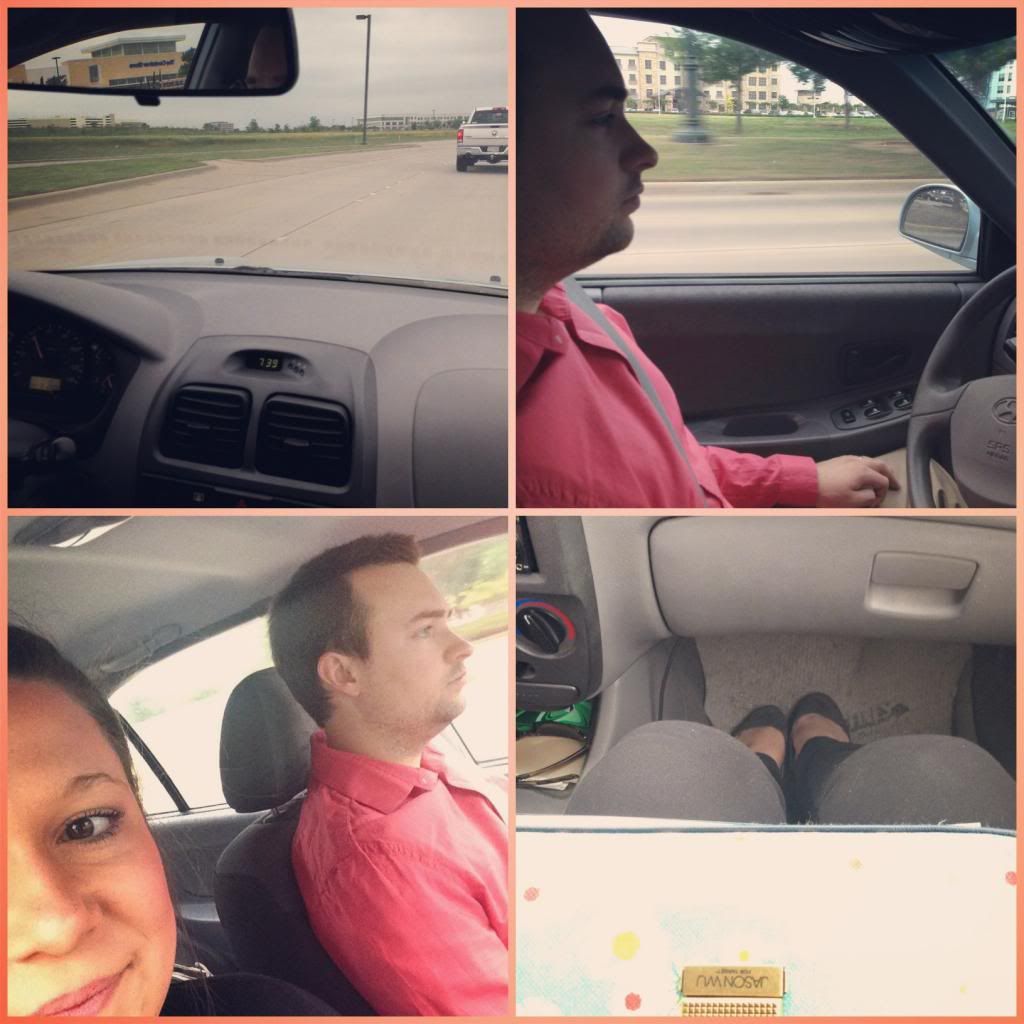 I will miss those morning drives...Always.